---
Free Shipping on orders over $50 in the US
---
Welcome to Grim Garden, where beautiful nightmares become reality. All graphics and designs are original works. 1 of 1 unique items are upcycled, customized pieces. They feature sewing modifications, patchwork, and hand drawn illustrations. Come on in, take a stroll, and don't be afraid. Only a few of these things bite...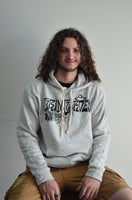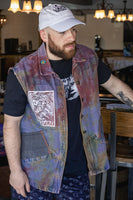 ...and what do our customers have to say?
⭐⭐⭐⭐⭐ ALL I WEAR IS GRIM GARDEN...

"if you want one of a kind personalized just for you and you only sick clothing then Grim Garden is the place to look. Genuine products from genuine humans love my GG collection 💚🛸🌱"

submitted ( 8 / 5 / 21) by Devon Gordon
May 15, 2021 @ Ghost Harbor Creative 714 Bangs Ave Asbury Park, NJ 4pm-9pm. MASKS REQUIRED, BYOB Grim Garden LLC Presents: "The Art Of Quarantine"! Covid kicked our asses this...
   I'm beyond grateful that Jake has given me the opportunity to join Grim Garden. I've always helped him and Mack with small things as much as I could. Although,...